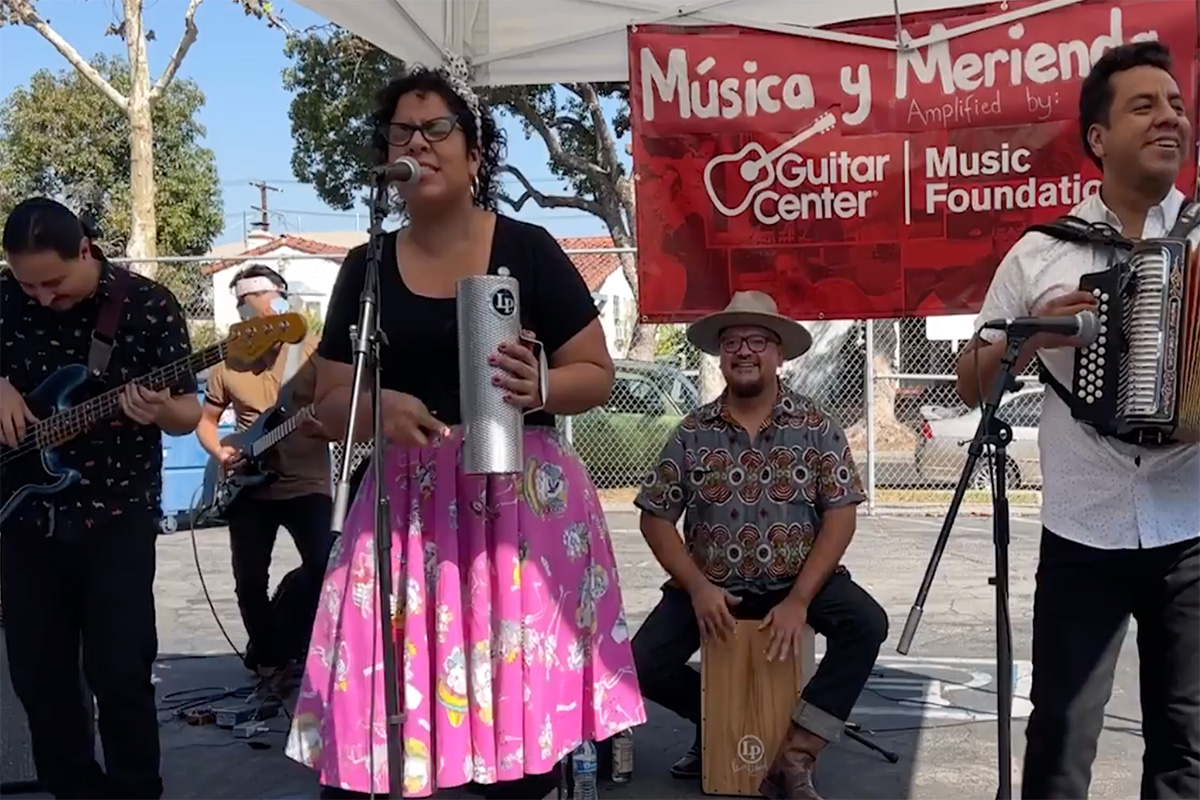 Celebrate Hispanic Heritage Month with "Música y Merienda"
With the help of parent volunteers, Música y Merienda (Music and a Meal) was born at Atwater Elementary in Los Angeles. It is a live-music event that happens during lunch once a month to support the dual-language curriculum while showcasing musicians performing Spanish-language songs across different genres. GCMF provided a much needed new sound system.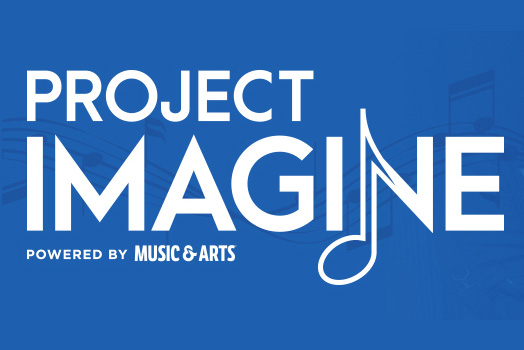 GCMF Partners with Music & Arts on "Project Imagine"
Project Imagine provides free access to high-quality, diverse commissioned works for middle school and high school schools that would not otherwise have access or be able to afford these compositions. Our first composer, Kelijah Dunton, has completed his work, Color in the Grey.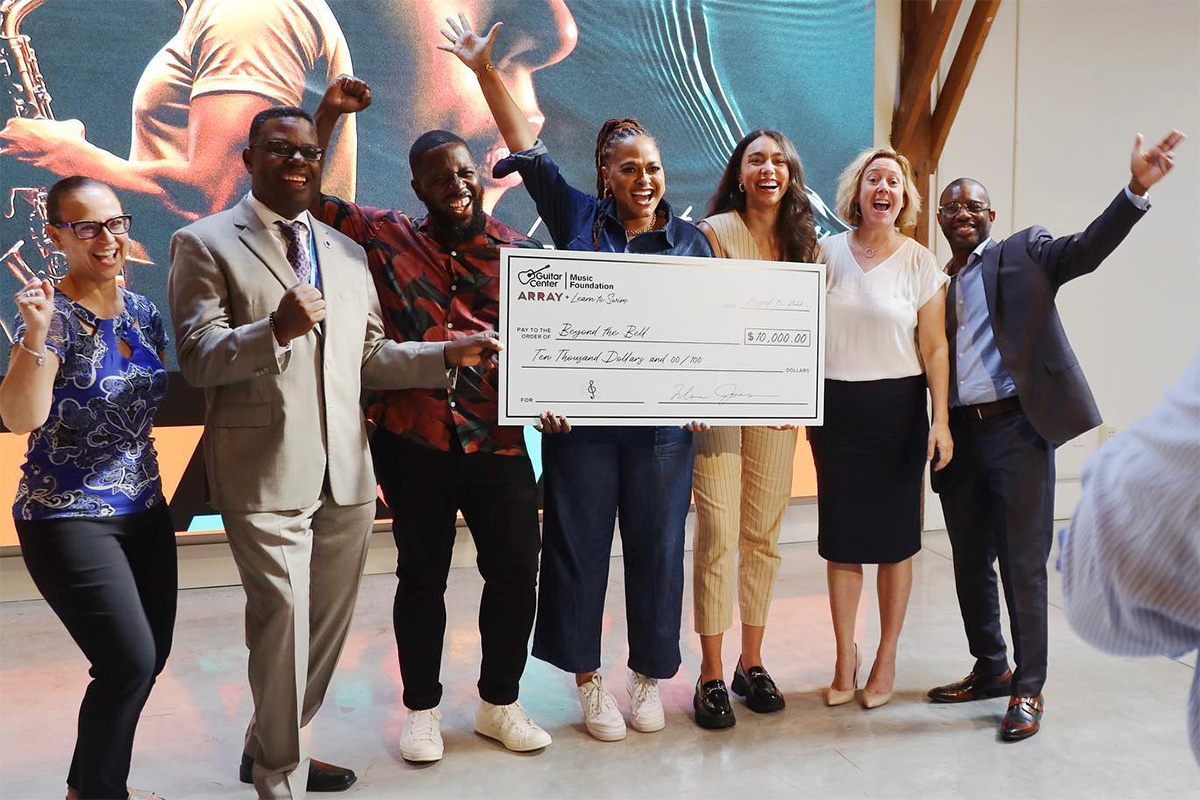 Ava DuVernay's ARRAY and GCMF Donate $10K to LAUSD Beyond the Bell
For the release of "Learn to Swim," a film that dives into the world of contemporary jazz with a musical meditation on love and loss, ARRAY donated funds for music education in the surrounding community. GCMF matched their donation to Beyond the Bell, the afterschool branch of LAUSD.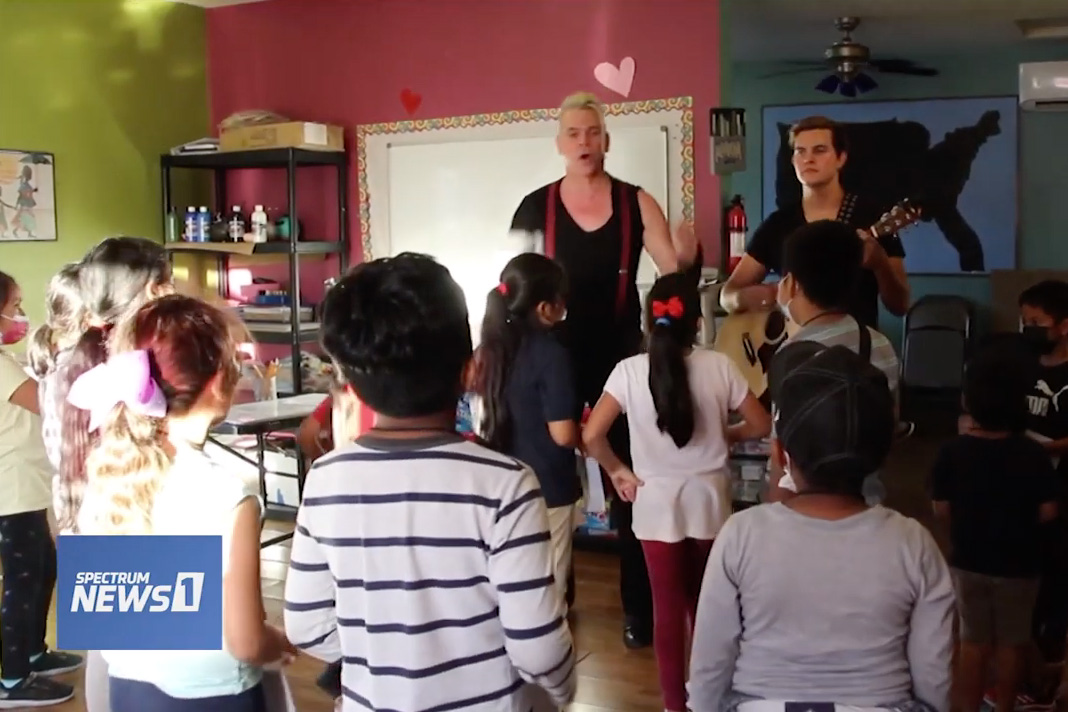 Electric Moon Foundation Brings Music to Alexandria House
We answered the call when EMF reached out about a need for instruments for their summer music camp held at Alexandria House, a transitional home for women and children in Los Angeles. At camp, the children learned to play an instrument and write songs culminating with a performance in front of friends and family.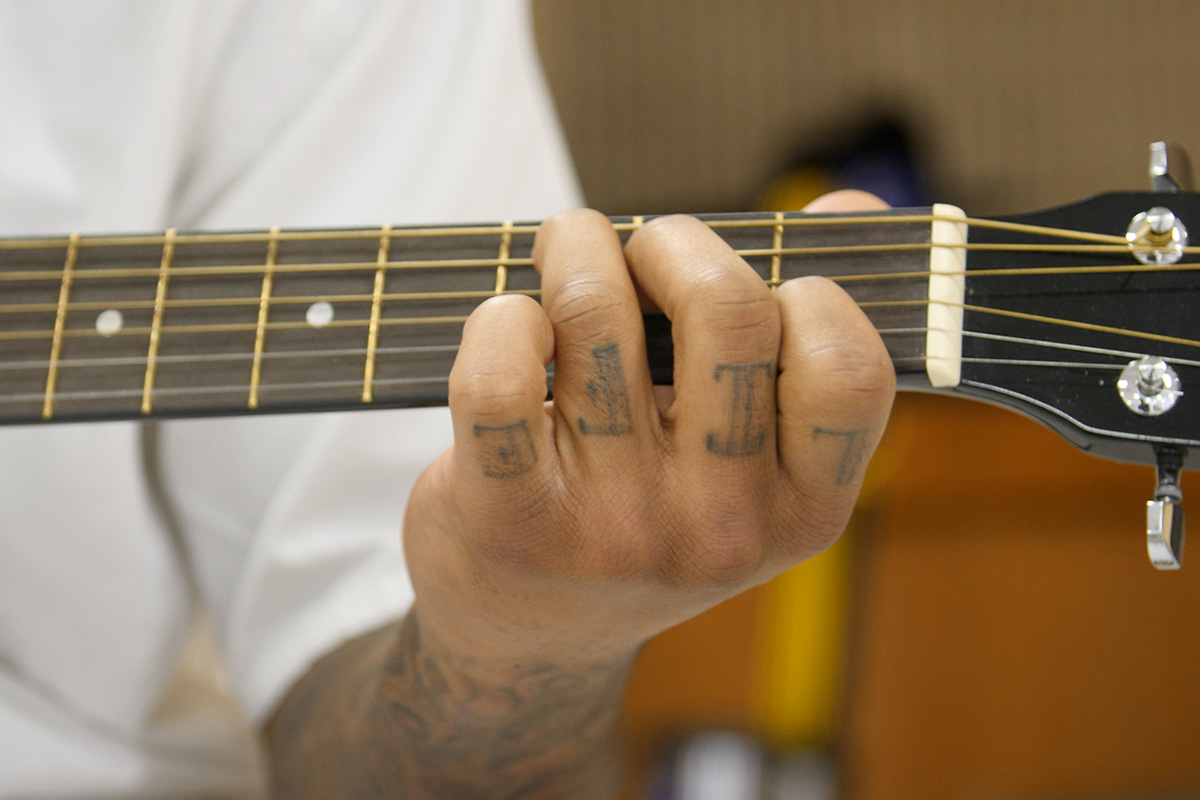 HeartBound Teaches Music in Georgia Prisons
GCMF has donated many guitars and amps to HeartBound over the years, and we are truly making an impact on inmate's lives. HeartBound provides a mentor to teach guitar to many juveniles who are serving adult sentences. While the state can lock you up for years, they can't lock up your creativity. Music makes them more than just an inmate.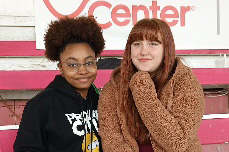 Students Graduate On-Time with Help of Antioch Speedway
When Antioch Speedway volunteer, Larry Adams, learned that kids from Antioch High School in California might not graduate due to not having enough elective credits, he saw an opportunity to create a class for students to broadcast the racetrack's events to earn those missing credits. Larry came to GCMF asking for audio-visual gear to help, and we were thrilled to assist.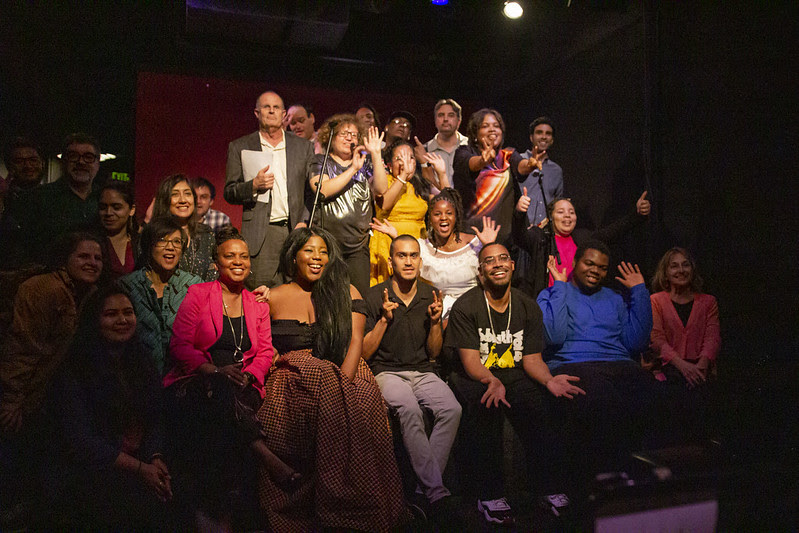 Celebrate Autism Awareness Month with Jazz Hands for Autism
Did you know that the most under-employed demographic in America is adults on the autism spectrum? Many Autistic individuals require a little bit of extra love to find their fit in the workplace, and sometimes even more so in the music world. Jazz Hands for Autism is providing that opportunity for these musicians!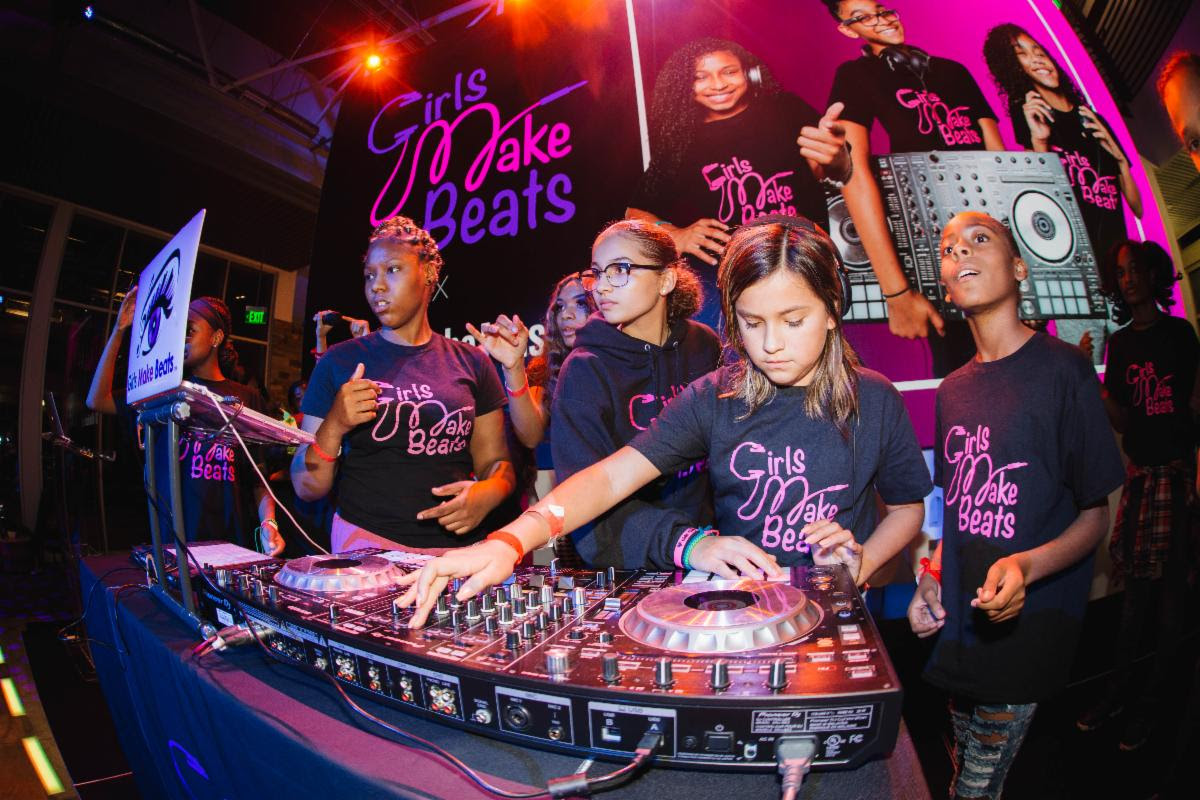 Celebrate Women's History Month with Girls Make Beats
We are happy to support the new Girls Make Beats Jam Lab. 10-year-old DJ Miko was asked during an interview what she'd like to do with all of the skills she was learning at Girls Make Beats. Her response: "I'll DJ parties and also be the first black female president!"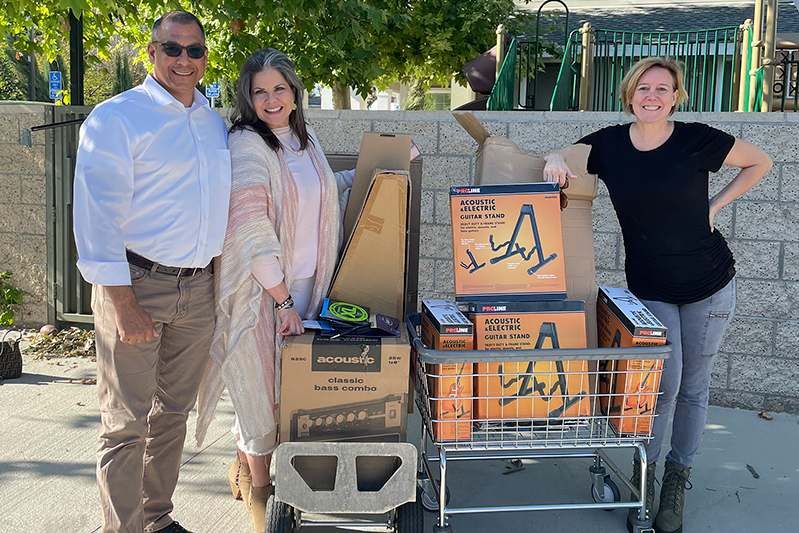 GCMF Donates Instruments to the San Fernando Rescue Mission
We developed a music room at San Fernando Rescue Mission's new men's facility "Renewed Hope." This will enable the residents to play and create music with one another. Special thank you to David Prentice and Felicita Giannavola, Director of Marketing Operations.


Our impact is made possible thanks to the generous support of people like you. Donations remain one of the most effective ways for us to expand our efforts.

We welcome volunteers who are passionate about contributing their time and talent to helping secure and expand access to the music community.

Connecting and cultivating a diverse community of difference makers amplifies our ability to reach schools and in-need music education programs.